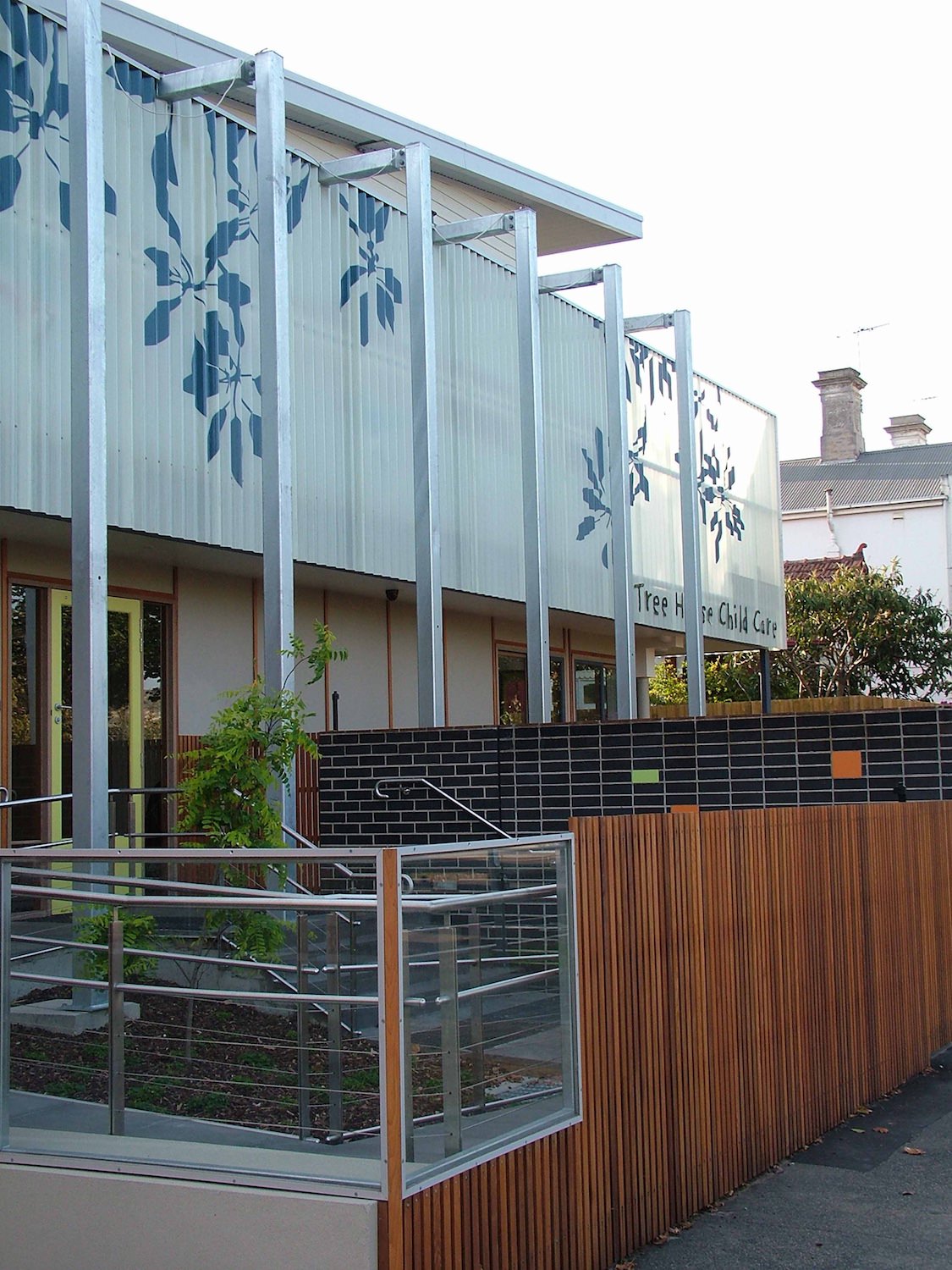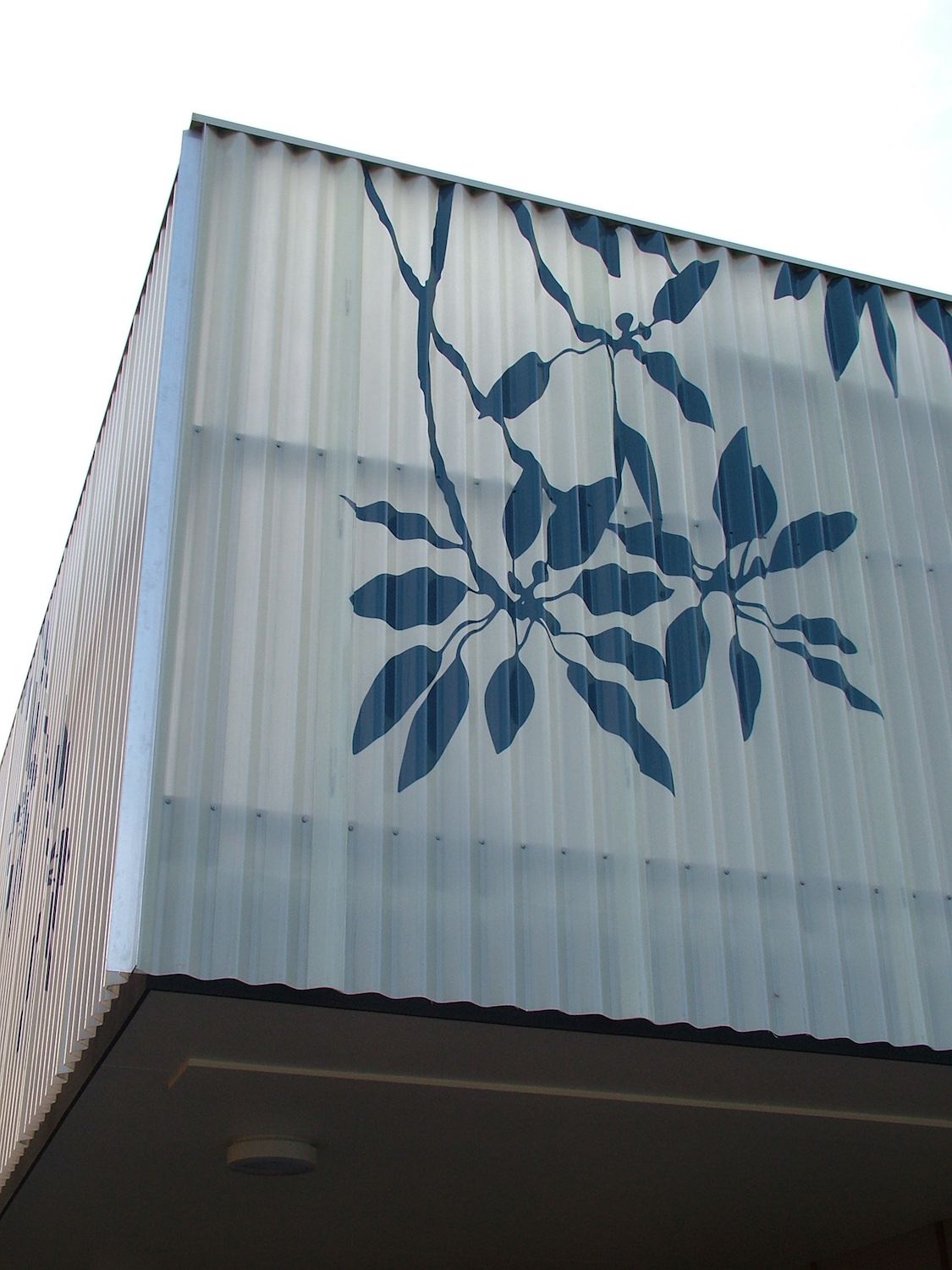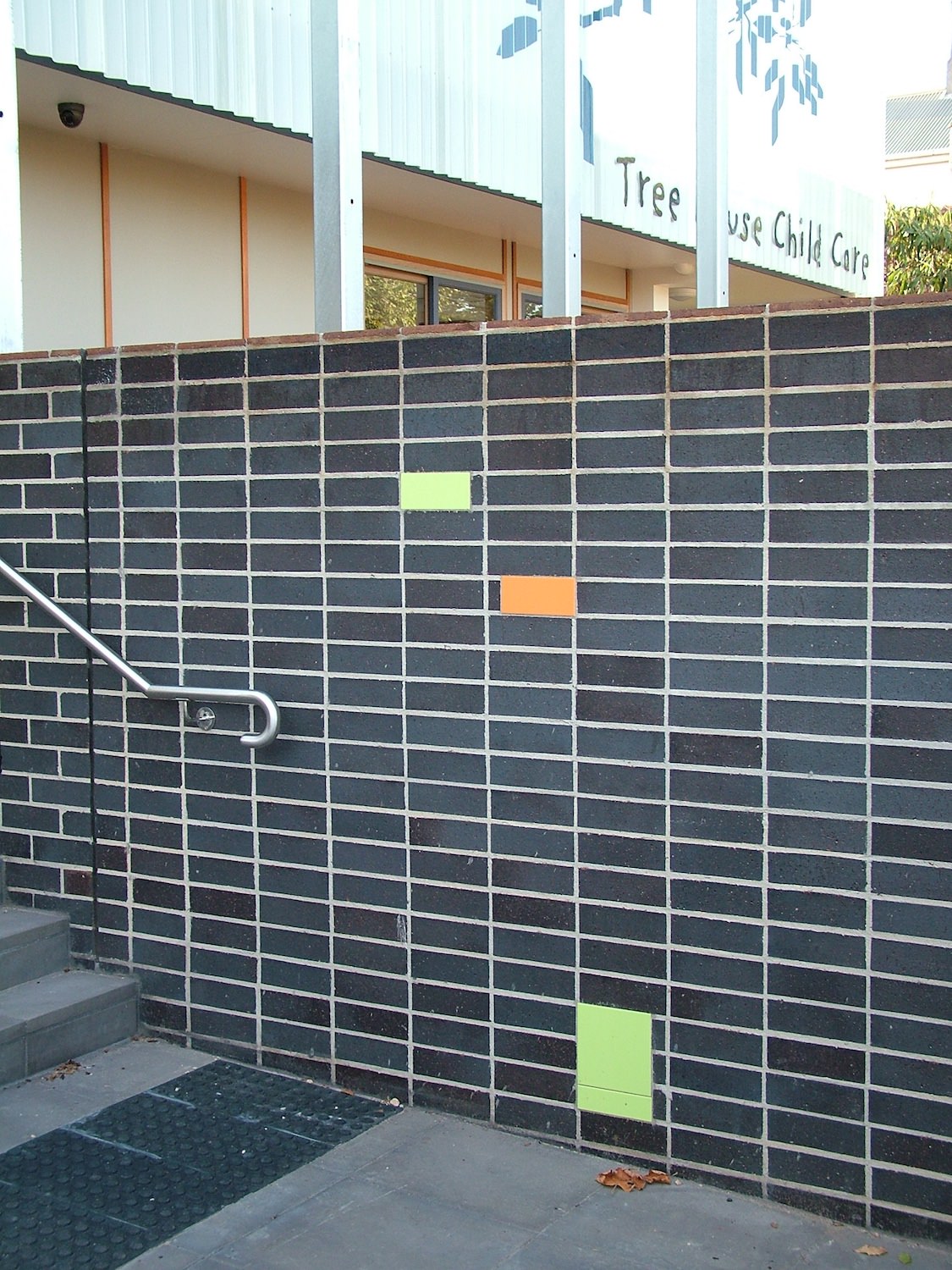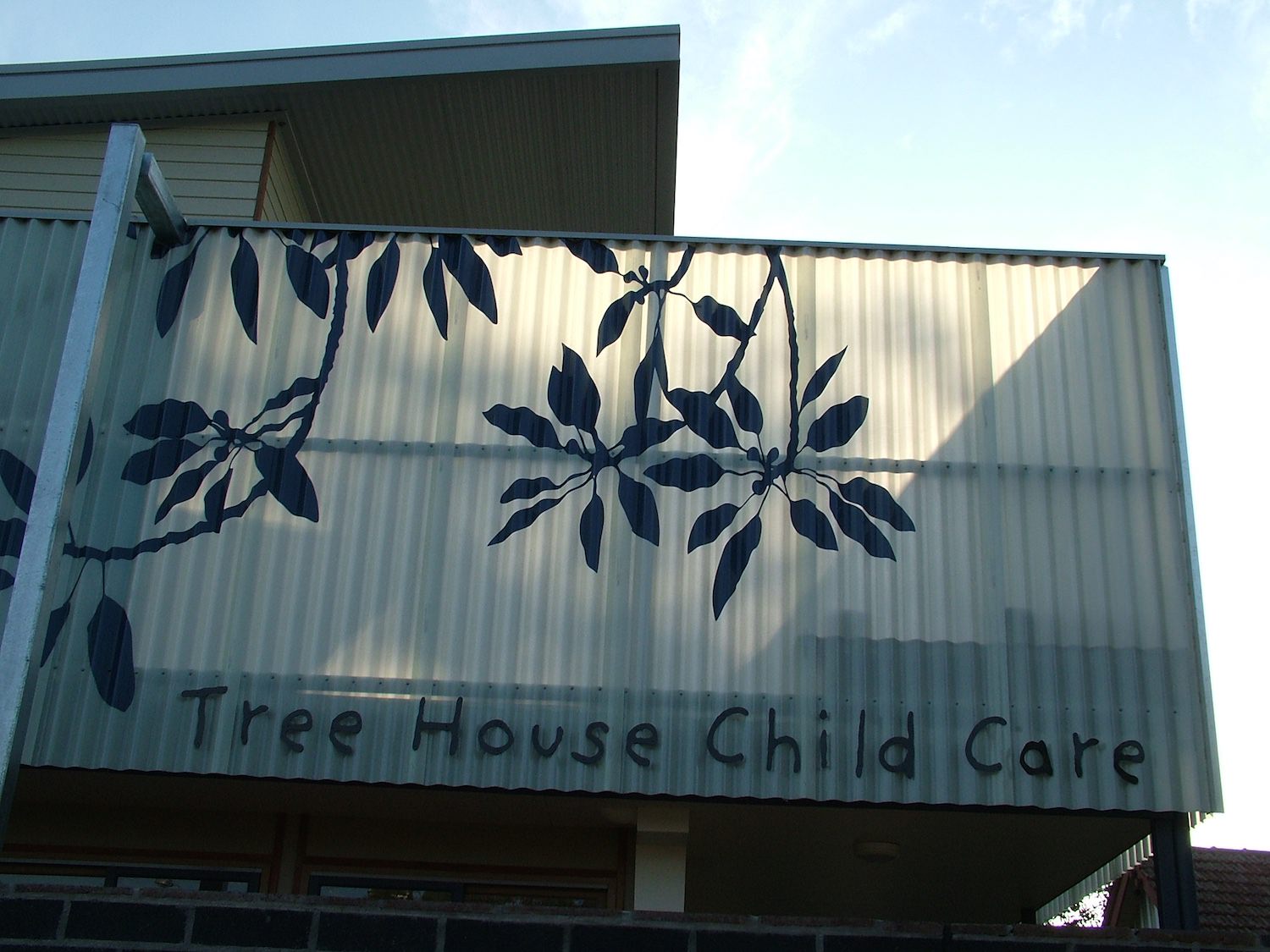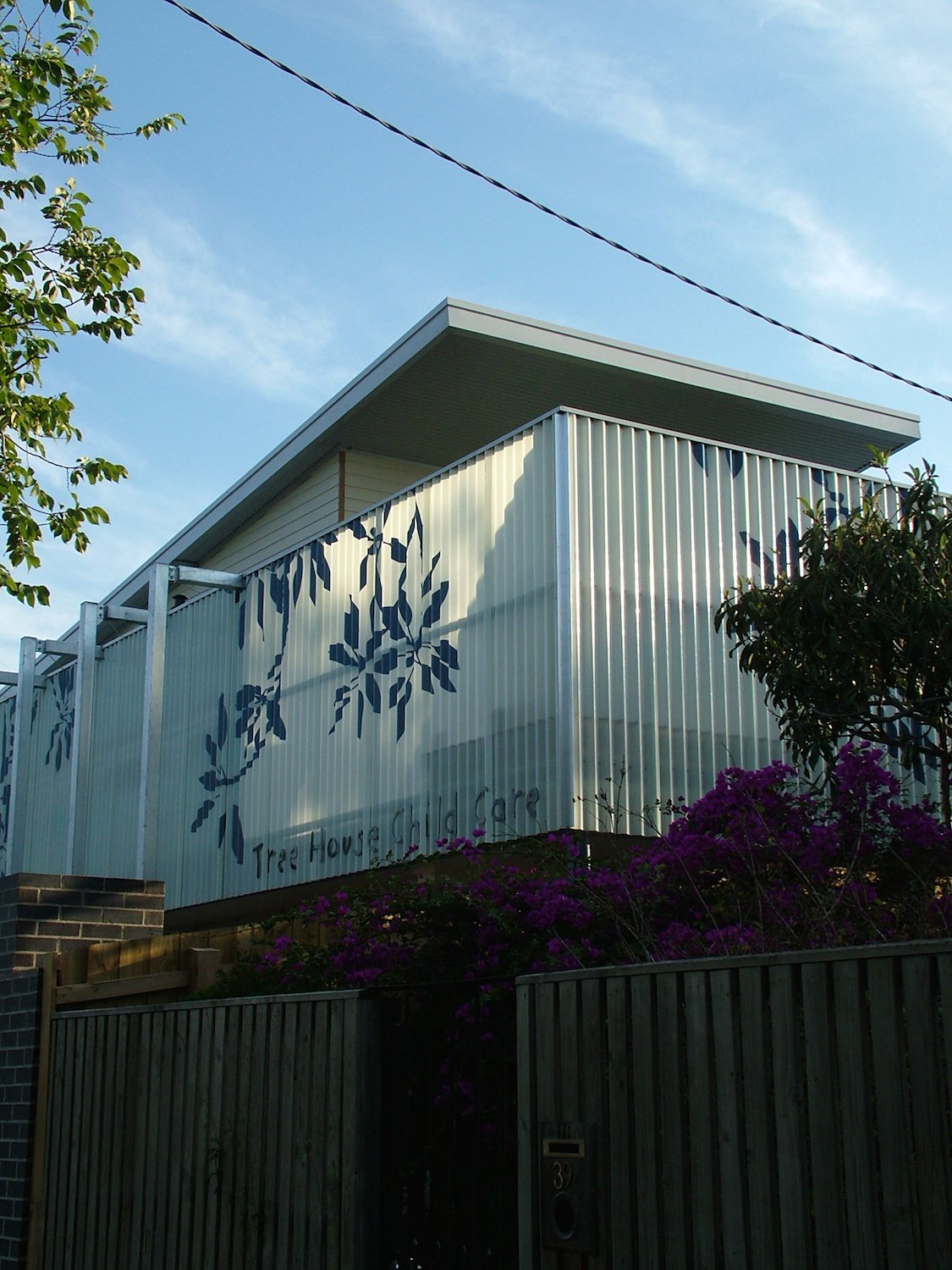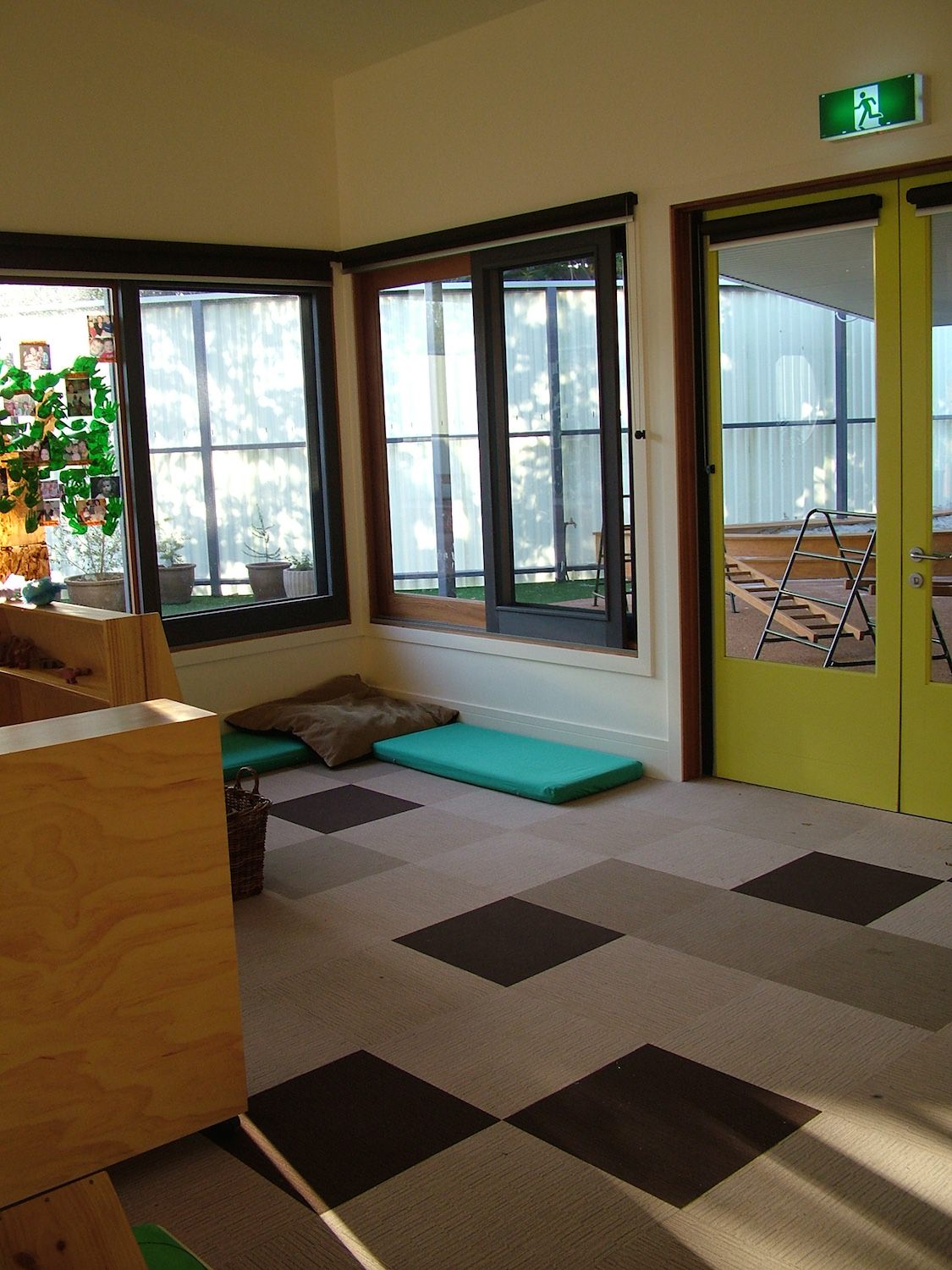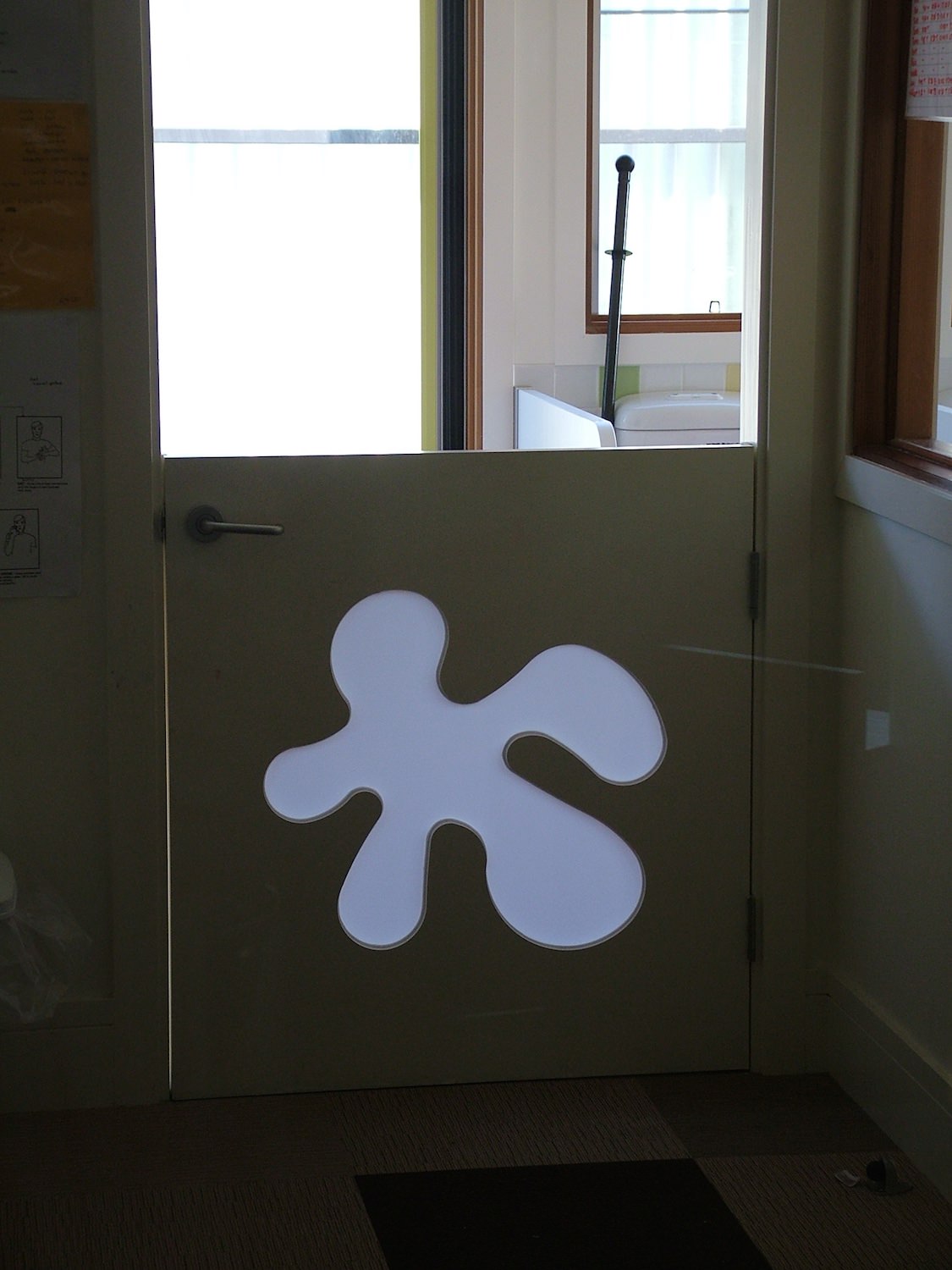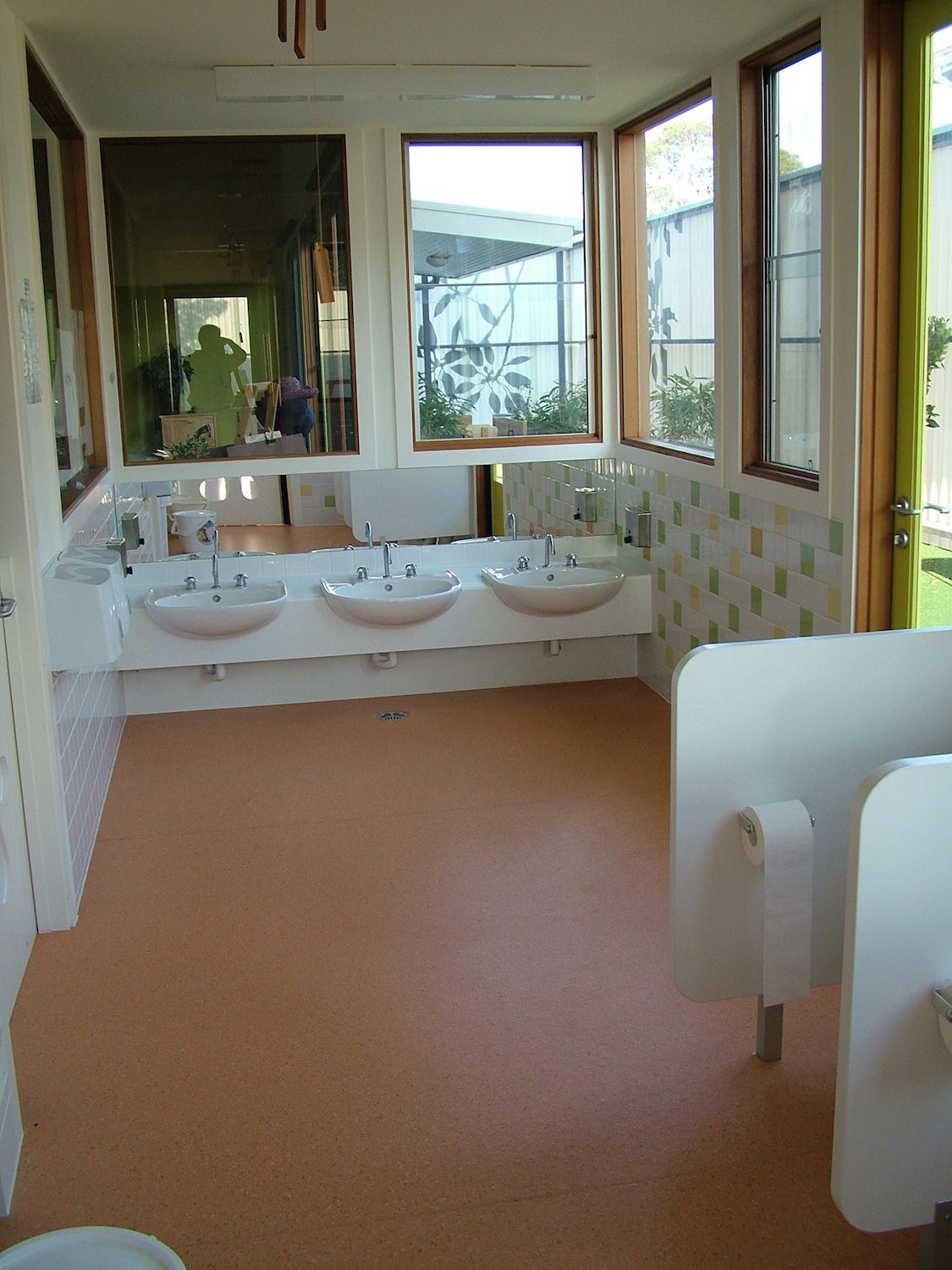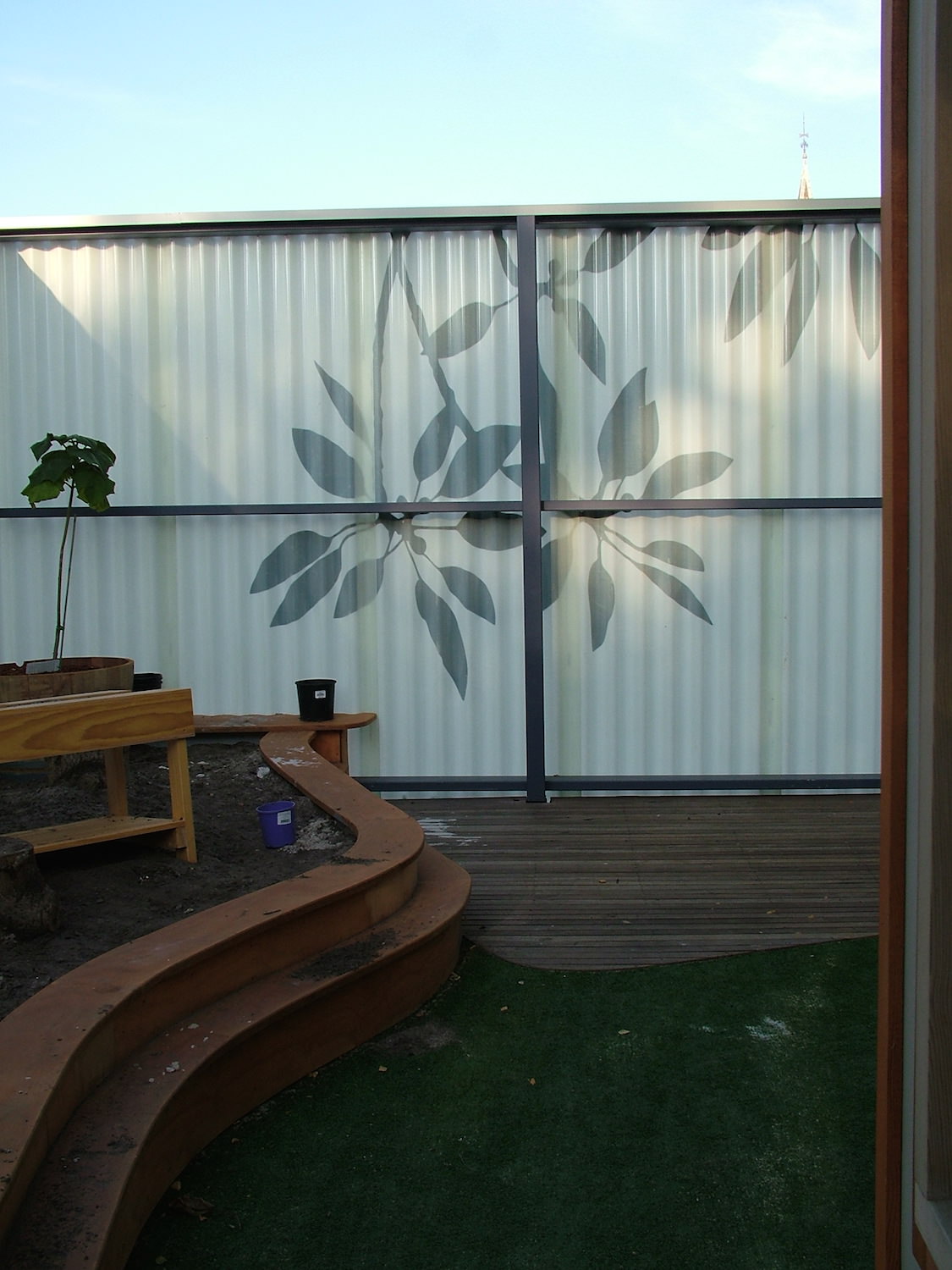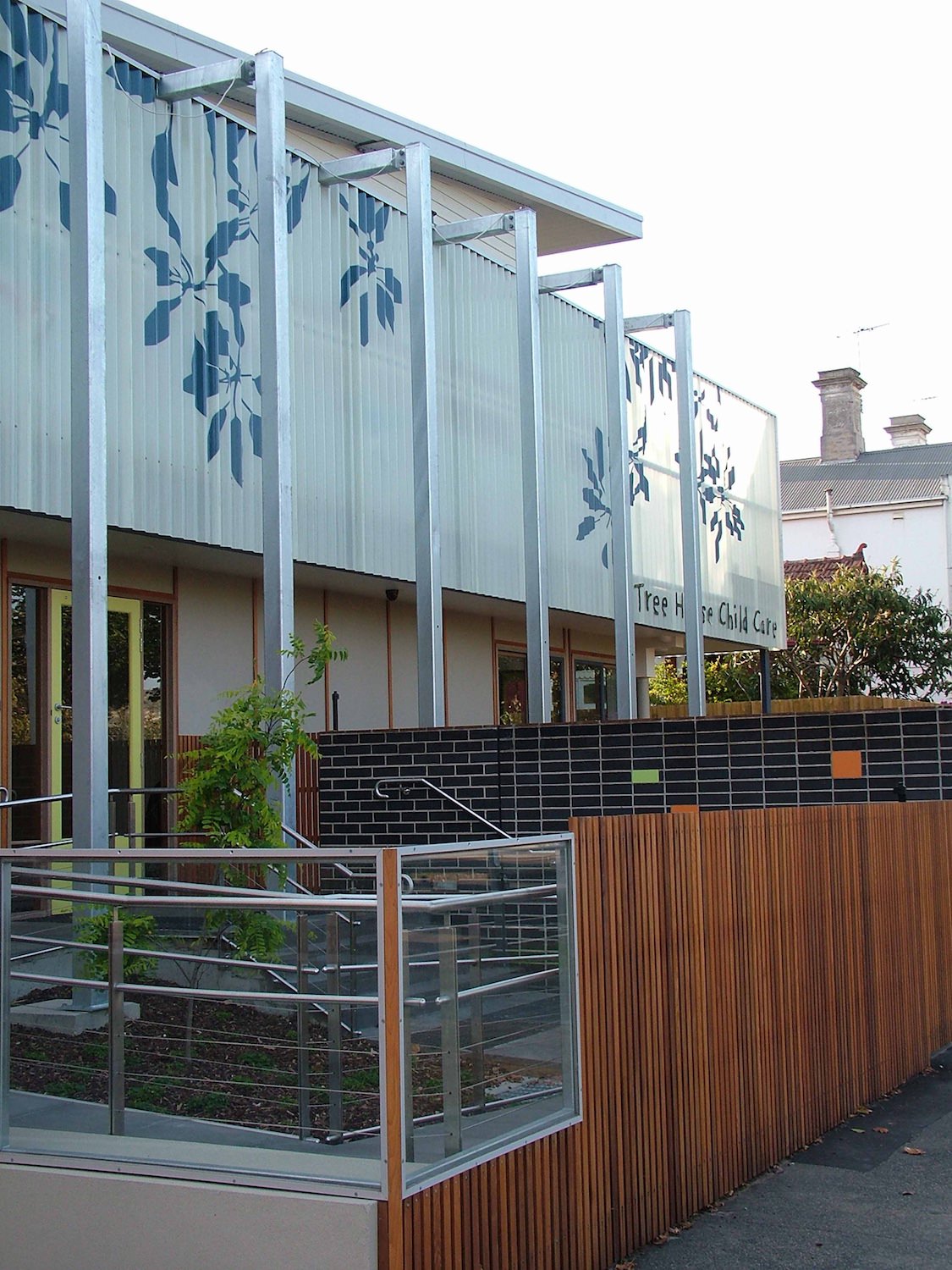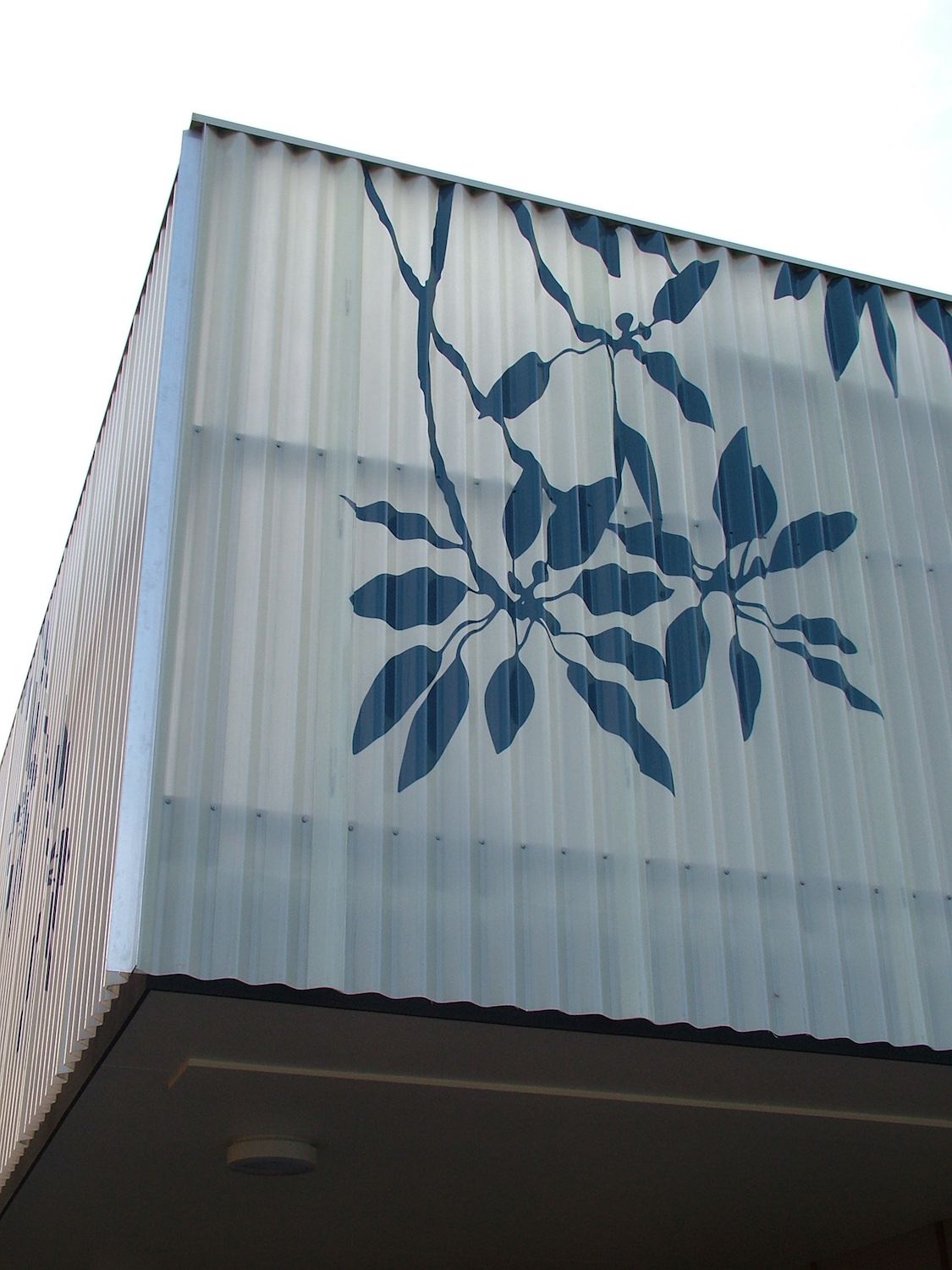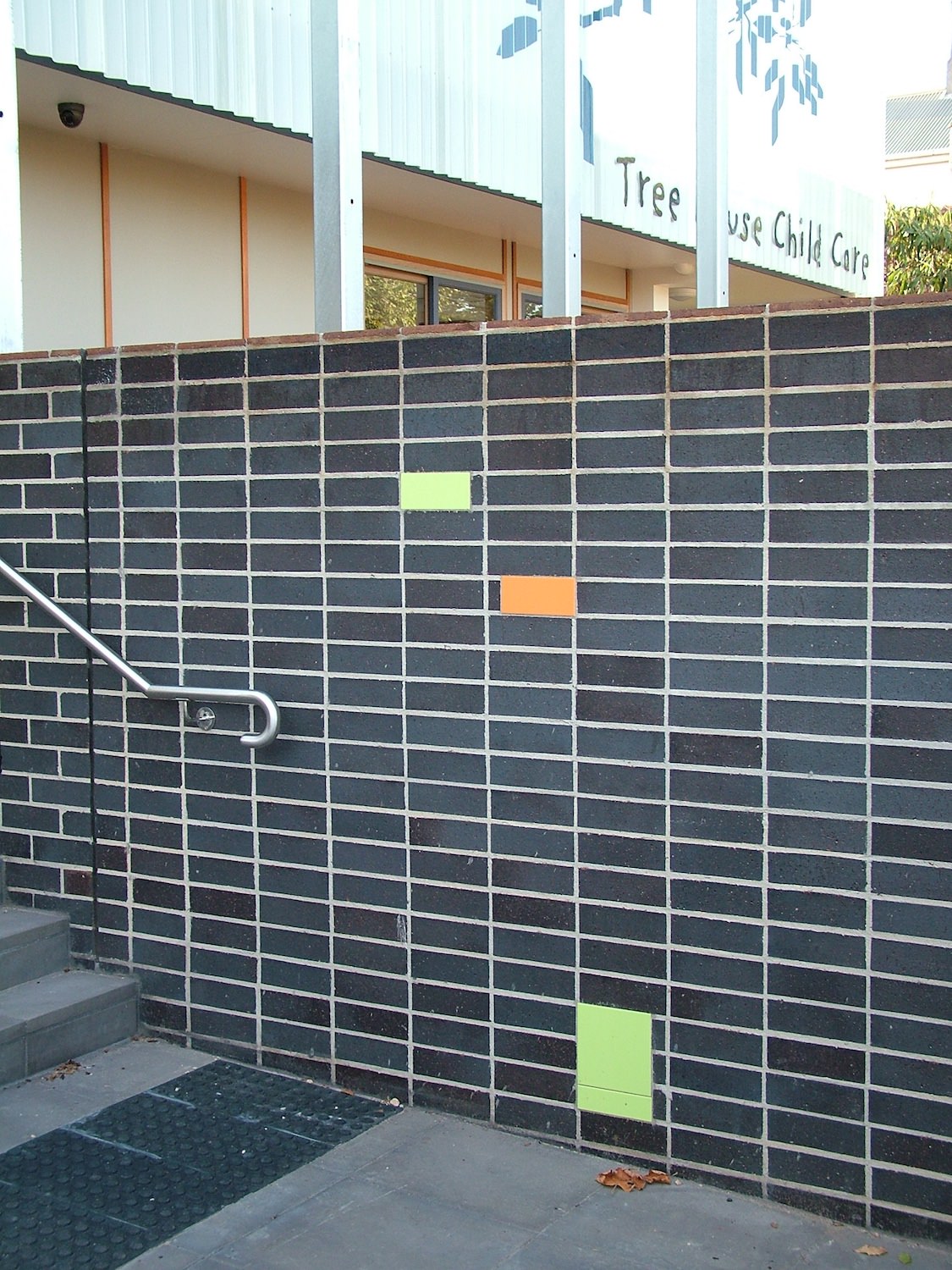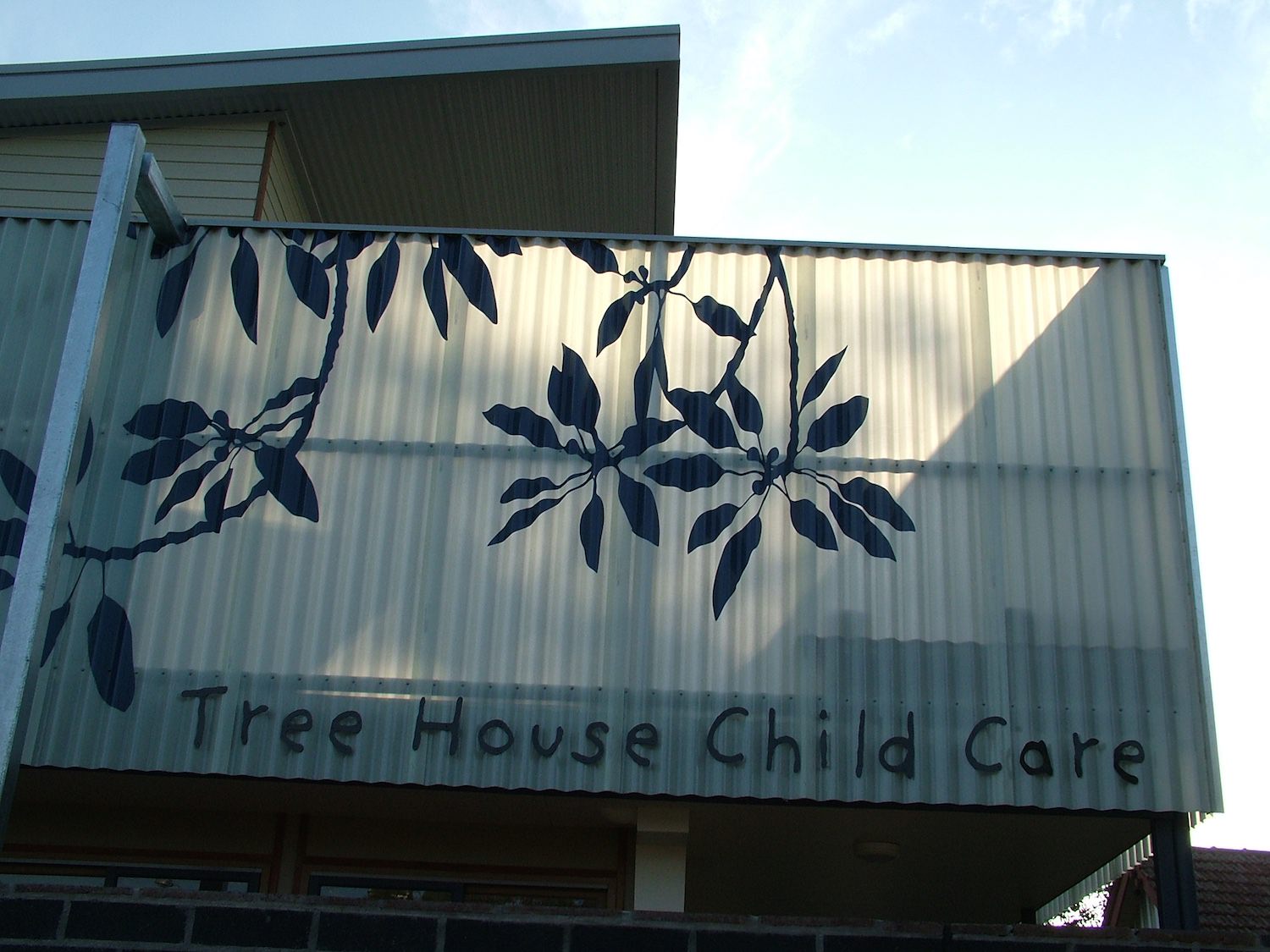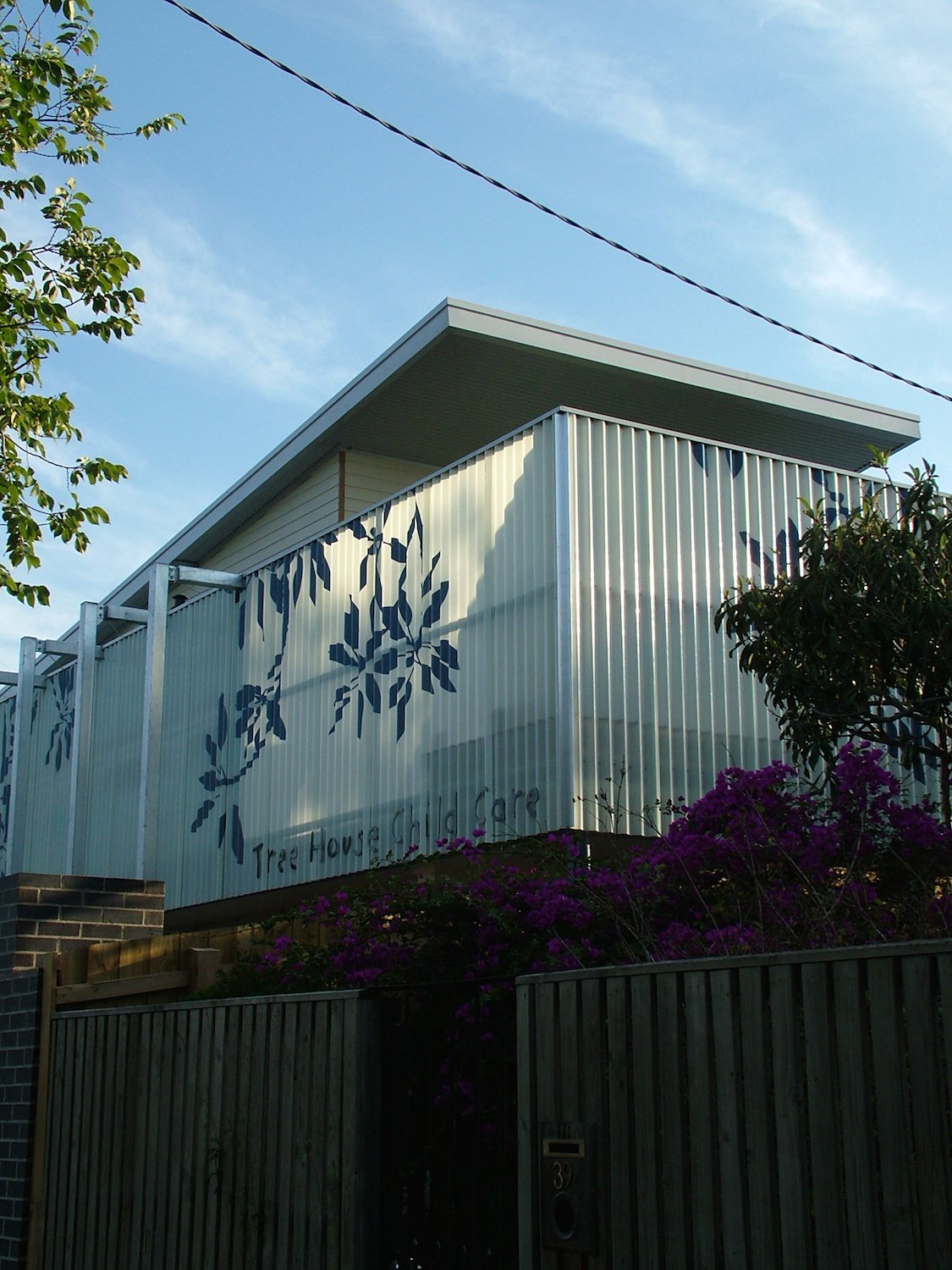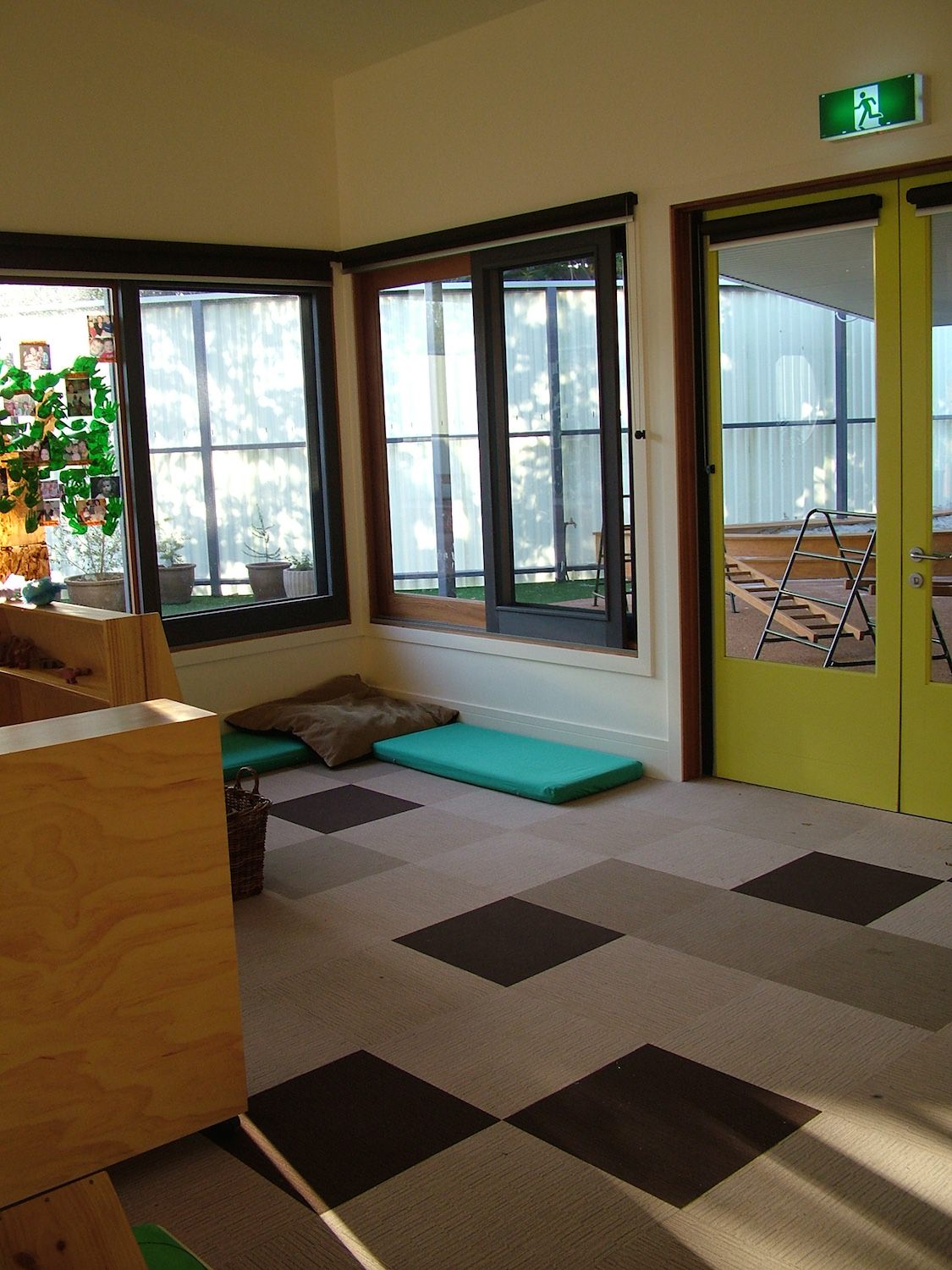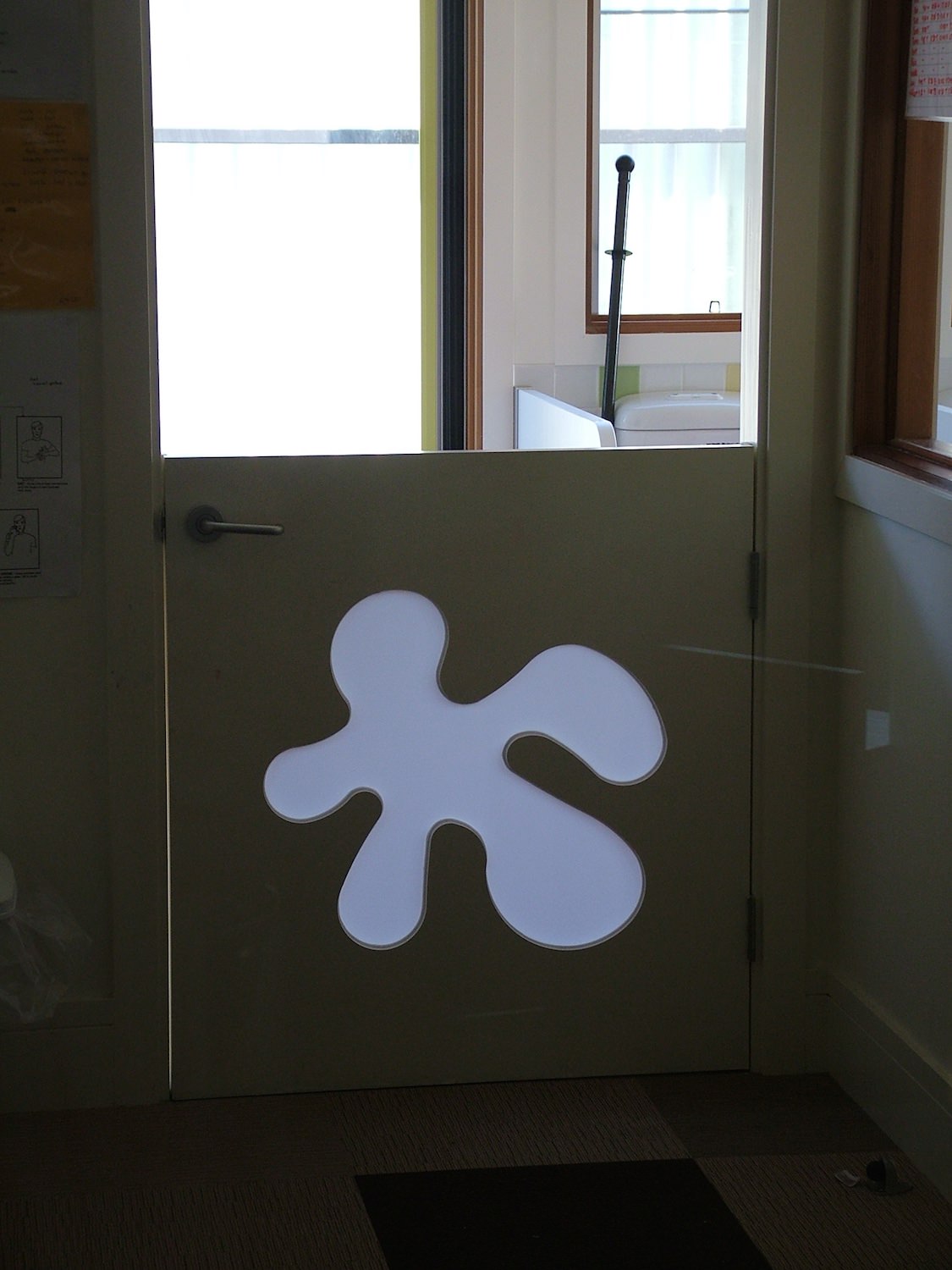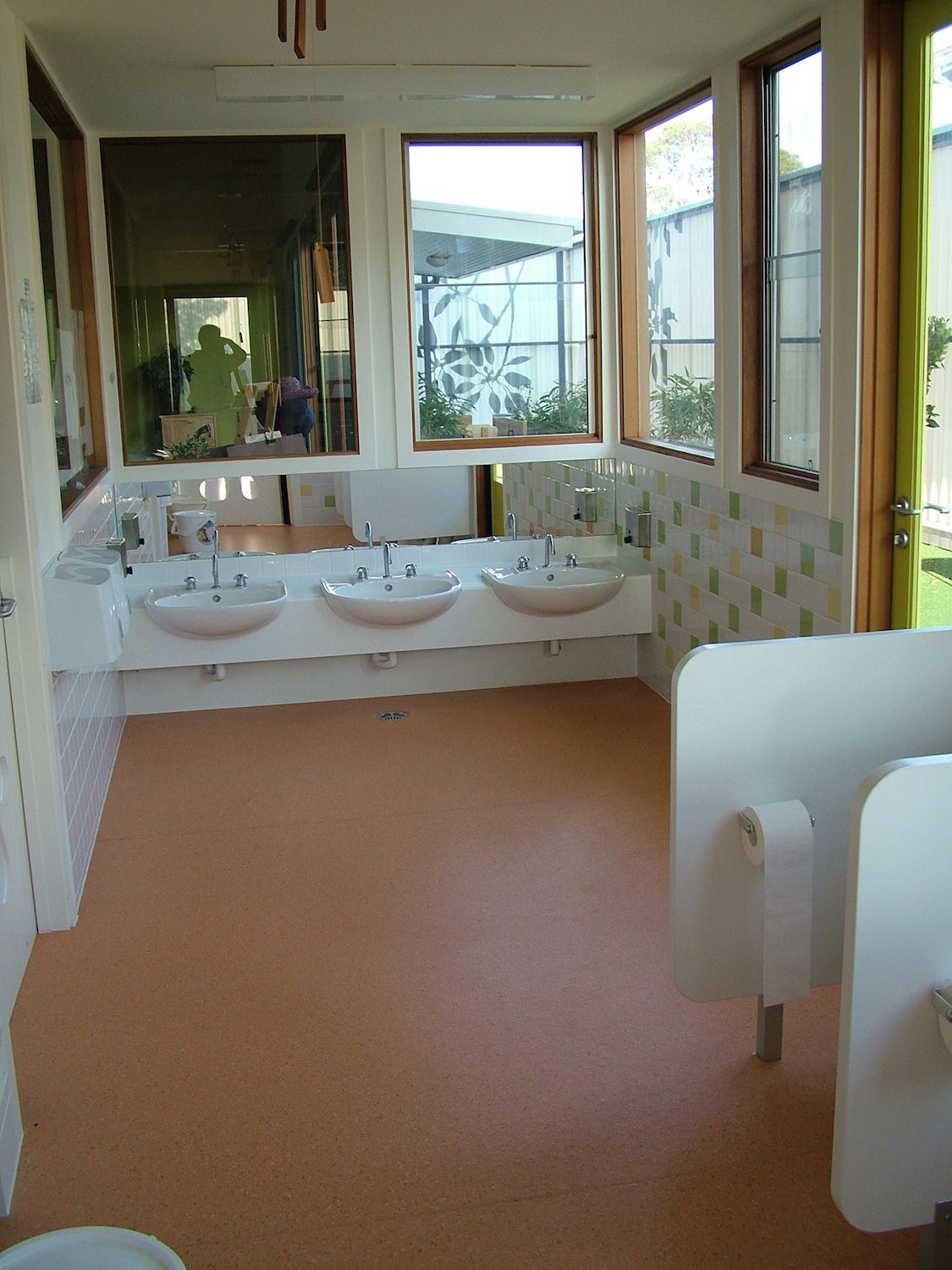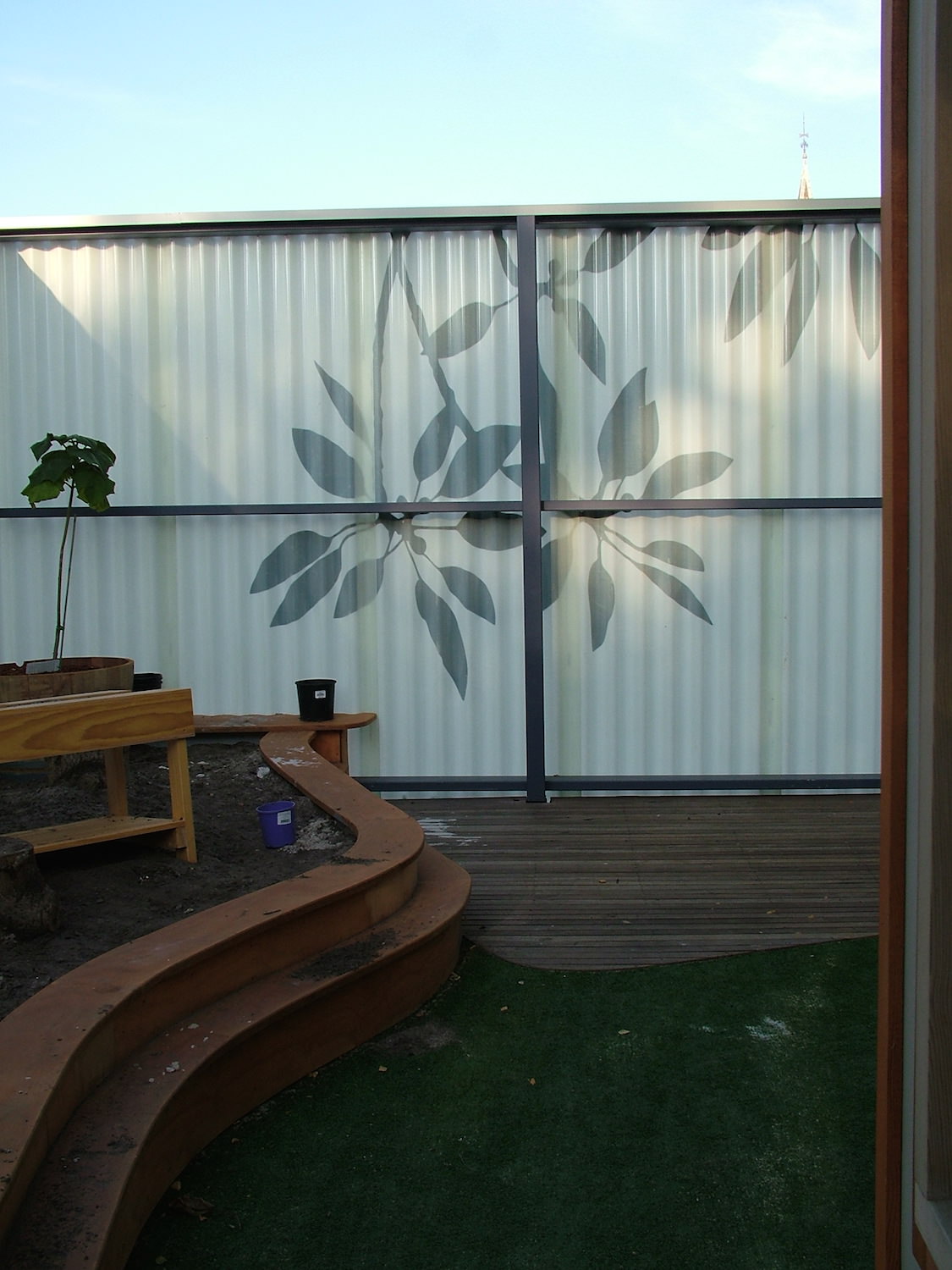 Childcare facilities and playgrounds are located on both the ground and first floor levels of a compact urban site of this new 140 place centre.
The building has a modern form that is complemented with a skillion roof to the upper level playrooms allowing natural light to penetrate into the building. The second level playground is screened through the use of a playful perforated facade.
The planning and layout of the building envelope and footprint has been determined by the protected root zone and canopy for the 80+ year old Moreton Bay Fig located in the north west corner of the site.